Churches are always in search of finding new ways to connect with new visitors and remain connected with their congregation. Below is a list of few things you can do so you may reach more people with your ministry and website.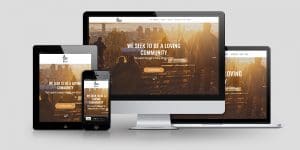 Mobile Responsiveness
In today's fast paced world, most people are using some sort of mobile device whether it's an IPhone, tablet, laptop, etc.  So, to connect to more people online your website needs to be able to adjust to all mobile devices and navigate smoothly.
Sermons Online
Whether your sermons are only in text format or if you have video and audio, your visitors will be able to read or listen to past sermons with you through the week. This is especially nice during the summer and holidays when people are traveling but want to keep up with the weekly worship services and bible studies.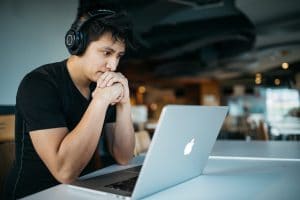 Social media
People are always sharing information. Now, most do this via internet and social media.  So, even if you don't have visitors coming directly to your website, people can share upcoming events and other information about your ministry with their friends.  Setting up social networks is free and can be easily linked to your website through social media icons.
Show Events
Get the word out about your events by showcasing them throughout your website and social media. This can be done several different ways on your website, including online event calendar, a custom slider image showcasing your event and upcoming event list directly on your homepage.   If registration is needed for an event, create online registration for web users so there is no need to register at the door.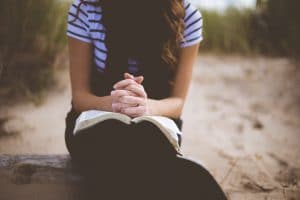 Connect with a Prayer Wall
This is a place on your website where you can regularly share your own prayer requests and faithfully pray for others. This allows visitors to celebrate answered prayers and gain hope from others.
Update Information
You want to always have your website up to date with the most current information.  Your ministry would not only have your events, ministries and sermons updated but you want to make sure the contact information on your website is current including your phone number, email and address.  Don't forget your About Us page telling about not only what has happened in the past but what is current in your ministry.
Contact Page A Must
There isn't anything more frustrating than going to a website and getting excited about what they offer and not being about to contact anyone.  Always have at least a phone number so a visitor can reach out and contact someone over the phone.  A location map always a good thing to have so visitors can find out where you are located and look up directions before coming to visit.  Email is also another way a visitor can reach out to a member of church if they have a question.
Logo
A good logo helps with branding. Why would branding be good for a church? When someone sees your logo they know your ministry immediately.  A logo can reflect your ministry's purpose and mission and a increases unity in a church.   To help with branding a good logo can be place on other sources of advertising material including social media, websites, t-shirts, postcards, etc.
Create a Blog
Touch base with your congregation daily or weekly with blog postings. These can include daily devotions, share thoughts of the week, articles on world or social topics, etc. Blogs for church websites have shown to increase followers of a ministry even if they do not visit the church in person.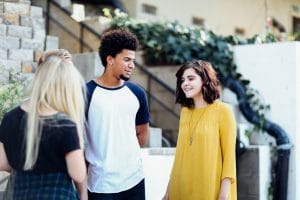 Tell about your Ministries
Visitors often compare churches to find a place or group they would like to be a part of or join. You want to share information about all your ministries, as not one ministry is one size fits all.  Be sure to share stories and outreach opportunities for each ministry. If you have upcoming or weekly events share them not only on your calendar and social media but on the ministry page itself.
Churchdev's design team will be happy to help you with any of the above suggestions.  Call us today 877-702-3656 or visit our website at www.churchdev.com.