Get Your Church a Beautiful Website Starting at Only $29/Month!
We'll set up your church website with your chosen design. Just log in and complete the website yourself. Don't worry, it's a user-friendly, drag & drop website builder. No coding needed.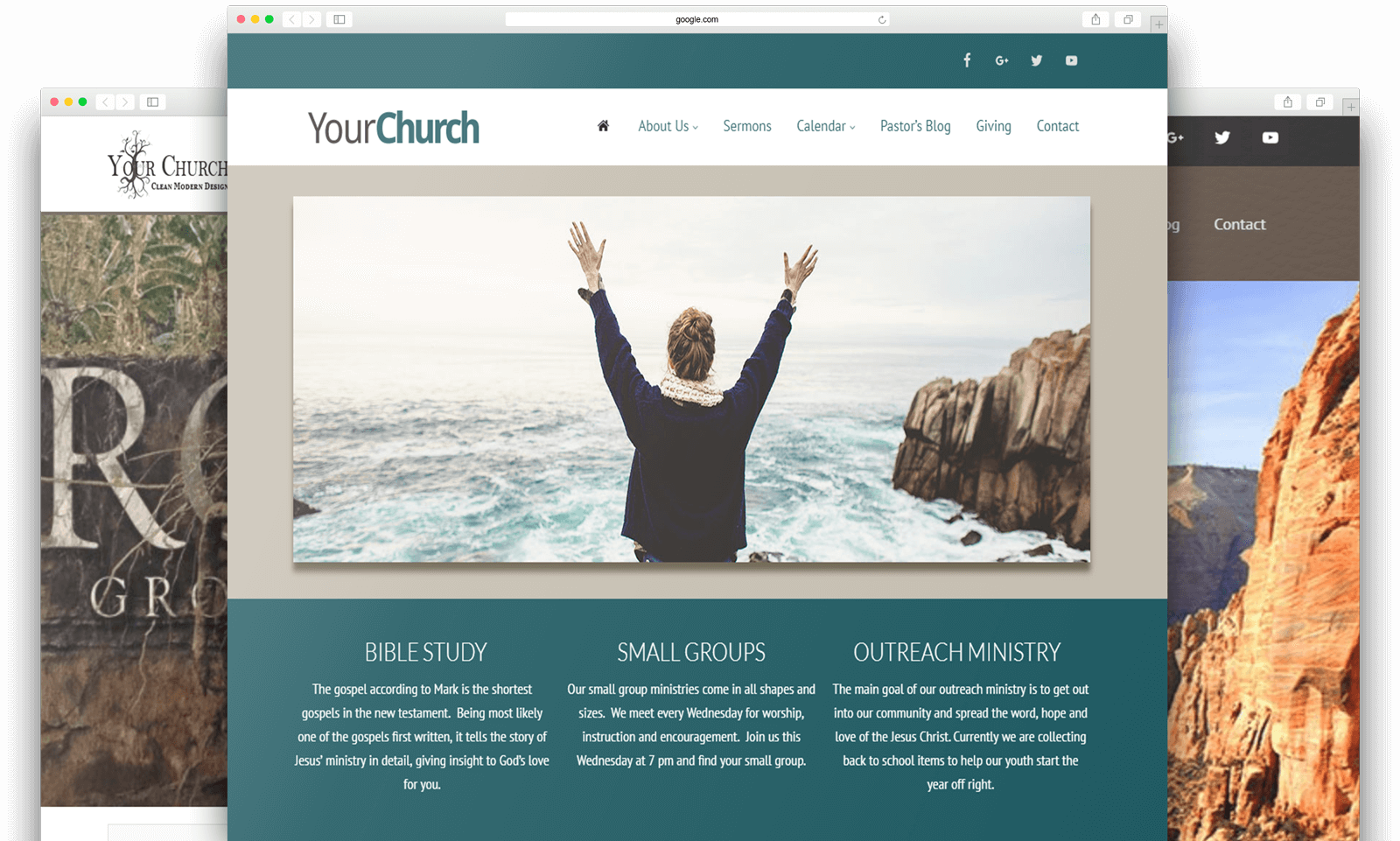 Everything You Need to Get Your Website Up & Running!
Why Choose ChurchDev as Your Partner
We have over 15 years of experience helping churches get their own beautiful & feature-rich website!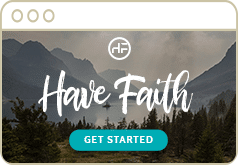 Modern and Beautiful Designs
First impressions last, right? If you want to get more visits and more members, you need a beautiful website that makes a good impression. You can either choose a design from our library of website templates or have us customize one for you.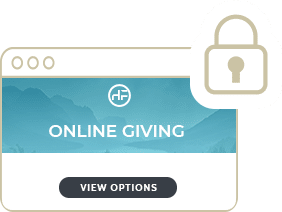 Even church websites are not immune to hackers. When you build your website with us, we'll do everything in our powers to ensure that your site remains protected from hackers and cyber threats 24/7. We keep all your data and all your church members' data safe and sound!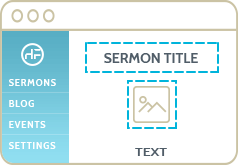 You don't need any coding skills to use our drag-and-drop Content Management System. Add sermons, events, and blog posts into your site with ease. Or you leave the task to any member of your church so you can focus on more important church tasks!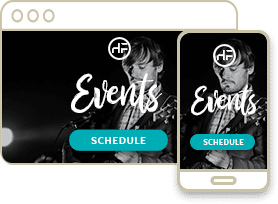 Optimized for Desktop and Mobile
Nowadays, you need a website that looks great on desktop and mobile. Otherwise, you'll be losing up to 60% of your audience because most people are on mobile. All our designs are mobile-responsive, so your members can view your website in any computer, tablet, or phone.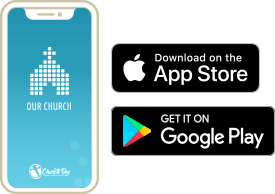 Members can watch sermons and view events while on the go. You can also send messages directly to their phone for important announcements. You can tailor the app to your needs by creating app pages and menu links.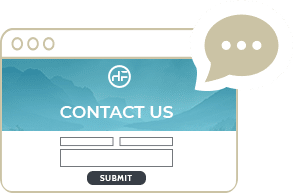 Ongoing Support and Consultation
It doesn't matter which pricing plan you choose— we're here to hold your hand every step of the way. Just send us a message when you encounter any roadblocks, and we'll quickly respond and help you fix whatever website-related problem you're facing.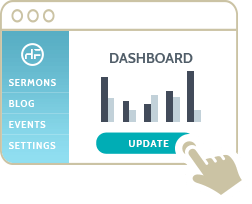 The Latest System with All the Extra Features
Our CMS is not the same as last year or the year before that. We constantly roll out software and security updates to make the system better and better. And with a monthly subscription, your church benefits from each and every update—from prayer requests to online giving!
Can't find a design that fits your church? No problem! Choose our "Done Exclusively for You" plan and we'll create a design for your church from scratch based on what you want!
Choose One of Our Affordable Plans
All our plans have a recurring fee of $29/month. No contracts. Cancel anytime.
Choose one of our church website designs, and we'll set the site up and send your login information. From there we provide all the how-to support you need.
If you have an eye for design and the time to migrate your content and complete the church website with how-to support from us.
Get a uniquely-crafted website for your church with a custom design that we create just for you.
If you imagine something entirely different for your church's website and you can't find the perfect design from our current designs. We'll also move over content from your old site and add new content.
Choose one of our church website designs, and we'll work together with you to complete your website. Heck, we'll even migrate content from your old site for free!
If you want a professional website designer to complete the site. We'll also move over content from your old site and add new content.
Unlimited Pages
Unlimited Sermons
Unlimited Events
Unlimited Blog Posts
Unlimited Podcasts
Unlimited Email Accounts
Unlimited Storage
Unlimited Bandwidth
Professional Web Hosting
Millions of Free Images
Drag and Drop Editor
Sermon Audio
Sermon Video
Sermon Scripture
Sermon Bulletin
Staff Directory
Multiple User Capability
Photo Galleries
Blog Capabilities
Newsletter Integration
Social Network Sharing
Calendar & Event Lists
Prayer Wall & Requests
Online Giving and Payments
Event Registration
Custom Forms
Live Streaming Integration
Password Protect Individual Pages
Lightning-fast support
SSL Security
Mobile Responsive
Realtime Website Stats
Nightly Backups
Mobile App & more!
Optional Services and Add-Ons
Domain Registration/Transfer
Building a brand new website from scratch? We can buy and register your domain for only $16 a year.
Need a live streaming option for your church services?  Receive our all-in-one live streaming solution starting at $39 per month.
Your logo should represent what your church is all about. Get your logo designed by our talented graphics team.
Create a more engaging church community by having a membership directory. All your members in one place.
Webmaster services as needed
Sites are setup to be easy to manage but if you'd like one of our webmasters to complete a task for you we'd be happy to help. Most tasks are $15. If it's a large task that will take more time than $15 will allow we'll give you a quote before we start.
Ongoing webmaster services
10 changes/tasks per month
No time to manage the site or just don't want to deal with it? Let one of our professional webmasters manage the site. You just tell us what you want and we'll take care of everything.
"Fast, friendly and very helpful service!!"
You couldn't ask for quicker service. Everyone really takes your questions and requests serious. Top notch! Beautiful website design!
A quality product delivered with quality service! The web builder is easy to use and the staff is so helpful. Very quick response time!
"Phenomenal service & response time!"
Each member of the ChurchDev team proved to be professional, knowledgeable, courteous and blazingly-fast in responding to the questions I had throughout the redesign of our website. Highly recommend!!!
We Keep You in the Loop Throughout the Project
For 15 years, we built our business with a foundation of complete honesty and transparency to our customers.
During the design process, we give you a link that will allow you to view how your church website is being created so as not to keep you in the dark. You can give your feedback anytime so that we can design your website based on your specifications.
100% Risk-Free 30-Day Money Back Guarantee
If you're not satisfied with our service during the first 30 days of working with us, you can get our 30-day money-back guarantee—no questions asked. That's how much we value our clients and how much we believe in our services!
Undecided? Schedule a Free Consultation With an Expert Today!
We'll talk about your website, the design you picked, and how we can help your church grow!