Live Streaming That Intergrates Perfectly with ChurchDev Websites
Your church has good news to proclaim. We make it easy to share that message online.
At ChurchDev, we're working with churches to make it easier than ever before to spread the good news they have to share. Our unlimited live streaming service is a complete live streaming solution specifically developed for churches. It's affordable, reliable, and it integrates seamlessly with the church websites we build. We're working hard to make streaming church events simple--so your church can focus on hosting events and spreading its message.
Small
For churches with up to 250 live viewers.
Medium
For churches with up to 700 live viewers.
Large
Custom Pricing
For churches with over 700 live viewers.
We offer two standard streaming options. Our small solution, which costs $139 per month, is designed for churches that have up to 250 live viewers tune in for a typical service. The medium solution is $239 per month and suitable for churches that have as many as 700 live viewers watch a regular service. We also offer custom solutions for churches with different needs, including for churches with more than 700 viewers.
To see which church streaming solution is right for your church, talk with a member of our team. We'll help you explore the different options and create a customized solution that takes care of all your church's streaming needs.
Unlimited Streaming Allows You To Stream Every Event
Part of providing an affordable and simple streaming solution includes creating a pricing plan that's easy to understand. We offer unlimited streaming of live and archived events for a single, flat fee. Don't worry about overage charges, because there are none. Streaming shouldn't strain your church's budget, and we'll make sure it doesn't.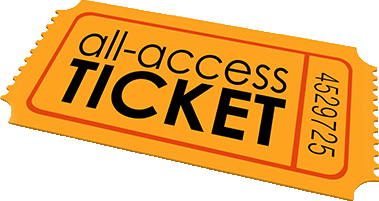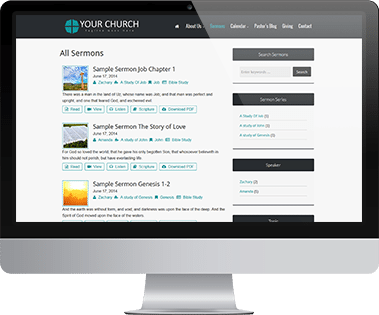 Sermons Added to Sermon System Automatically
Our service automatically archives live streams, so you don't have to worry about uploading, converting or posting files after a church event. Within minutes of a live feed ending the sermon video and audio will be add to your sermon system automatically. You'll be free to enjoy post-event fellowship without worrying about posting a video of the event.
In-depth analytics will show you who is watching your church's videos. You'll be able to see where they are, when they're watching, how they're watching and more. You'll even know whether they're watching live streams or archived videos. Viewer mapping will help you know how to better spread your church's message online.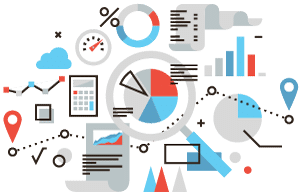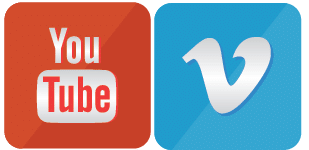 Upload to YouTube or Vimeo Automatically
If your church is currently uploading YouTube or Vimeo and embedding them on its website, our new streaming service will complement your church's current efforts. Our service will let your church live-stream events with ease, and then upload the videos to its existing YouTube or Vimeo archives automatically.
Eliminate Advertisements from Videos
Our streaming service puts your church in control of its videos--including what's shown along with the videos. You won't need to worry about advertisements or suggested videos appearing before, after or next to your church's videos, because our streaming solution only promotes your church's videos. We can't prevent YouTube or Vimeo from posting ads or recommendations with your church's videos, but we can help your church explore other hosting solutions that eliminate ads and recommendations.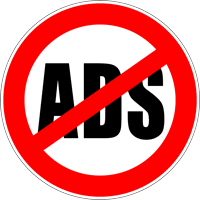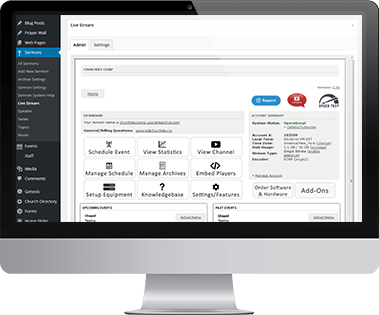 There's no reason to learn new platforms or log into separate accounts. With our new streaming service, all of your church's videos can be managed from within its website admin areas or through YouTube or Vimeo if your church prefers to upload videos to those services. We'll walk you through the new features, which you'll quickly see how to use.
Optional Equipment that Makes Streaming Easy
If your church is already streaming you already have all the equipment needed and you can very easily switch to the churchdev live streaming to take advantage of all the features.
If you don't stream now we offer streaming equipment that makes streaming your church's events as easy as turning on the lights in the sanctuary. Our all-in-one device takes care of all the technical steps involved in streaming videos. All you need to do is plug it in, and turn it on.
Once a video feed or camera is connected to the device and its power switch is on, our device will automatically stream a live feed of your church's event to its website, and then upload an archived version of the video after the event's over. All it needs is an outlet, a video and audio input, an internet connection and your church's website information. We'll help with the initial setup, and then you'll just have to flip a switch.
Without our streaming device, you can still easily stream live events and upload archived videos to your church's events. The process will involve two additional steps, however. You'll first have to capture the video feed on a device, and then transfer it to your church's website via a computer or separate streaming device. We can help you with this process.