A few weeks ago we added sermon categories which includeded, speaker, sermon series, books of the bible and topic. We've now added two optional features that really put them to good use. The first is a filter bar that shows above the sermons list on the sermons page. Any of the four categories you use will show on the filter bar with a drop down menu that allows you to choose a category. So if for example you have a speaker named Zachary. To see all sermons by Zachary you would click the speaker menu then click Zachary. Then you will see a list of Zachary's sermons.

The other option we've added is the sermon sidebar. If enabled this sidebar shows on all sermon pages. You can customize the sidebar but by default it comes with a sermon specific search then a listing of all four sermon categories.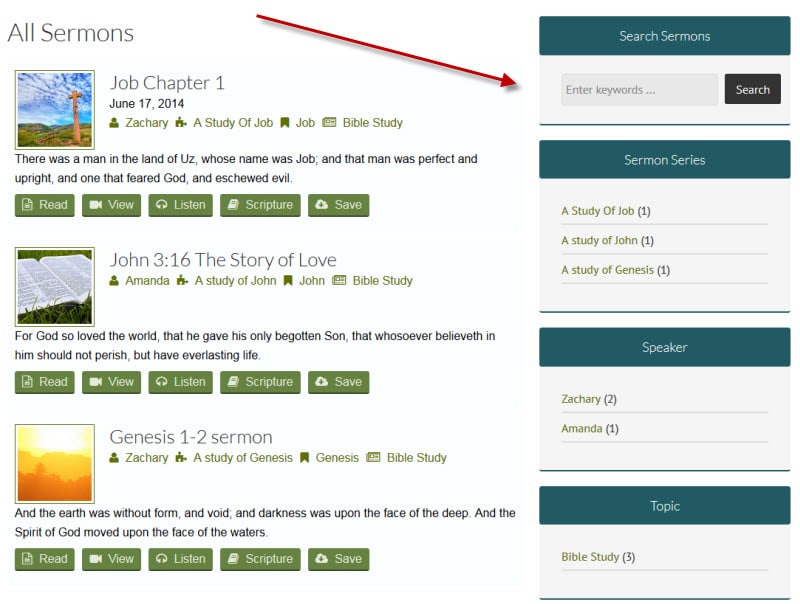 These are not activated by default and until you add more than 10 sermons I don't recommend enabling them. To enable them just go to options and you'll see a check box to enable each option.